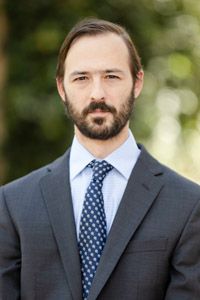 Kristian G. Suarez, Esq.
Kristian G. Suarez is a junior partner of the firm, concentrating his practice in the area of health care law, including facility licensing matters, transfers of ownership, employment contracts, representation of physicians and groups and administrative proceedings.
Prior to joining the firm, Mr. Suarez was an associate at SMGQ Law where he handled commercial litigation, labor and employment, life, health, disability and ERISA defense, and insurance coverage matters. Mr. Suarez represented Fortune 500, midsize and small companies in the defense of various litigation matters such as life, health, disability, and ERISA litigation, business torts, collective and class action minimum wage and overtime disputes, insurance coverage disputes, discrimination, retaliation, enforcement of employment agreements, interpleaders, vicarious liability issues and banking disputes throughout Florida. Mr. Suarez also provided advice and counseling to employers, representing employers in a wide range of matters such as wage and hour, non-compete, trade secret, disability, discrimination, harassment, retaliation/whistleblower, FLSA collective actions, FMLA, Title III of the ADA and FDUTPA claims.
Mr. Suarez earned his Juris Doctor from the University of North Dakota School of Law. While in law school, Mr. Suarez served as Associate Editor of the North Dakota Law Review. Mr. Suarez earned his Bachelor of Arts, with a major in Psychology, from Florida International University.
PUBLICATIONS
"Vehicle Manufacturer Practices in the Digital Era," 94 N.D. L. Rev. 511
"North Dakota Supreme Court Review," 95 N.D. L. Rev. 373