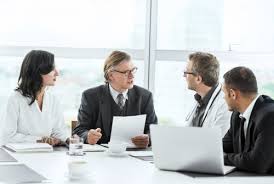 Health Care Transactions
In the health care industry, the structure of every transaction must be closely scrutinized and carried out carefully with attention to all relevant regulatory processes. Unfortunately, many providers, including physicians, physician groups, health care clinics, home health agencies, nurse registries, assisted living facilities, nursing homes, rehabilitation facilities, IDTF's and other health care companies, put their businesses on the line when they attempt to handle transactions themselves without assistance from a knowledgeable health care attorney.
Cutting corners and attempting to handle what may seem simple to a lay person or even an inexperienced practitioner can and has resulted in substantial legal problems and costs. In a few instances, the provider's license has even been revoked.
The successful operation of a health care company depends not only on providing quality services or products, but also on understanding the various laws and regulations the company must comply with. Preparing for and maintaining compliance with constantly changing federal and state laws and regulatory guidelines is essential as a health care business considers entering into any contract or transaction.
Gus Suarez, P.A. – The Health+Business Law Group is a full-service firm handling all types of transactions for health care clients throughout Florida, from A to Z. Services provided by attorney Gus Suarez and the firm include drafting all transfer documents, managing and handling closings as well as handling preparing and submitting all regulatory notices and follow-up as needed. Health care business clients of Gus Suarez, P.A. have the satisfaction and comfort of knowing their legal issues are being handled by a highly experienced health care lawyer who will protect their best interests now and far into the future. The firm handles all transactional and contractual matters for health care clients, including:
Buying a health care business
Selling a health care business
Creating employment contracts, lease contracts, provider contracts, business associate contracts and all other health care contracts
Confidentiality and noncompete agreements
Shareholder, operating and partnership agreements
Stock and Asset purchases
Commercial real estate transactions
Next Steps…
Email us or call 305-443-8900 to schedule an appointment. Se habla Español.